Making News

Back
Addressing Quality of Care: LaQshya Certification in Bihar
In line with the objective for improving quality of care around birth in Labour Rooms (LRs), Maternity Operation Theatres (OTs) and Obstetrics Intensive Care Units (ICUs) & High Dependency Units (HDUs), Ministry of Health & Family Welfare, Government of India launched a quality certification program named LaQshya in 2017. This certification is done once a Health facility achieves a certain level of defined indicators.
Government of Bihar has been actively following the due processes to get its delivery points LaQshya certified.
The State Health Society (SHS), Bihar desired support from NIPI for conducting an equipment gap assessment in seven Government Medical Colleges of the state.
The NIPI team visited Government Medical College & Hospital, Bettiah to conduct the equipment gap assessment activity and completed the exercise in two days (November 4-5, 2020). Both the NIPI team and hospital manager inspected the equipment of the LR & Maternity OTs of the hospital.
In a brief conversation with the trainees, ASHAs recognized that HBYC training was an opportunity to refresh their knowledge, meet fellow ASHA sisters and learn from each other.
Post assessment on parameters like availability and adequacy of equipment, their functional status, a gap assessment report was developed listing the number of equipments required based on the delivery load of the hospital in consultation with Hospital Manager and LR, and Maternity OT In-charge. The feedback was shared with the facility heads and the MH Division, SHS (Bihar) for further action to address the gaps.
NIPI has completed gap assessment of all the seven Government Medical Colleges and shared reports with respective Medical Colleges and the state MH Division.
NIPI has completed Equipment gap assessment
in the following seven Government Medical Colleges of Bihar:
Patna Medical College and Hospital, Patna
Nalanda Medical College and Hospital, Patna
Sri Krishna Medical College and Hospital, Muzaffarpur
Anugrah Narayan Medical College and Hospital, Gaya
Jawaharlal Nehru Medical College and Hospital, Bhagalpur
Darbhanga Medical College and Hospital, Darbhanga
Goverment Medical College and Hospital, Bettiah, West Champaran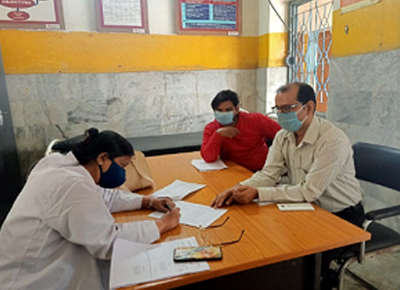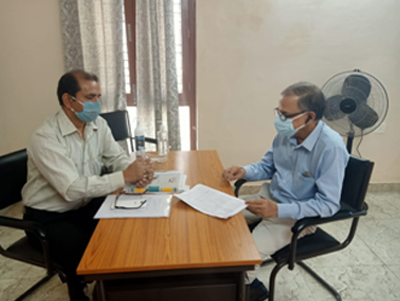 NIPI Newsletter || January-March 2022
Know More →
Ensuring Survival of Newborns: Launch of New Born packages by Dr. Harsh Vardhan, Hon'ble Union Minister of Health and Family Welfare, Government of India
Know More →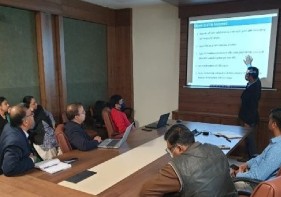 Strengthening 'Home Based Care of Young Child' Programme' in Madhya Pradesh
Know More →
View More →